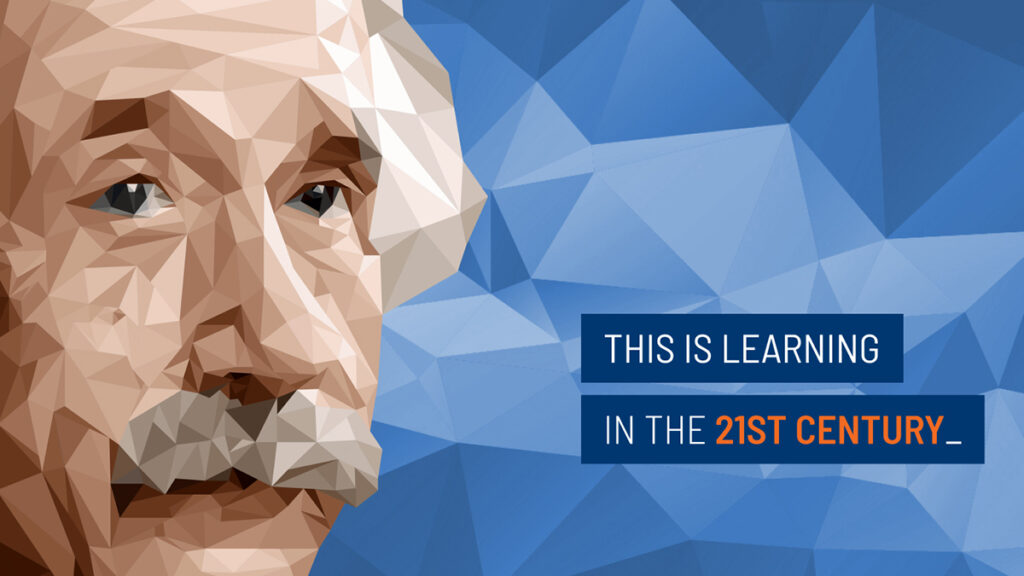 Self-directed learning (SDL) has never been more important than it is today – where the onus rests firmly on the shoulders of the learner to drive their own educational progression, ultimately coming down to whether or not they want to Learn More_
In her latest Journal entry, Rozélia van Zyl unpacks one of the key elements that will enable today's students to thrive in the present, and inevitable future, world of learning.
While self-directed learning (SDL) may be unfamiliar to some, it forms the backbone of the EDGE learning approach. It places both learners and educators at the centre of their learning environment, offering them all the tools and materials they need to succeed; then, through the guidance provided by digital Coursebooks, they are equipped to take charge of their educational development.
So, is SDL something that can be taught?
Not exactly. It's best to think of it as a way of learning – a process that encourages learners (and educators) to do more than simply regurgitate the knowledge put forward by others, but rather, to interrogate it and draw conclusions in collaboration with others. Throughout this journey, learners not only educate themselves on the subject matter, but more fundamentally, on the act of learning. The aim is not to create parrots, but thinkers.
After all, as one of our most revered thinkers, Albert Einstein, said: "Education is not the learning of facts, but the training of the mind to think."
But SDL isn't pure theory and untapped potential. There are well-established benefits that have been identified in using this method of learning. Deeper learning, critical thinking and collaborative inquiry (a key factor of EDGE's process) are just some of the benefits associated with self-directed learning.
In EDGE's pursuit to design the future of learning, we have placed this approach at the heart of our offering, as well as in our drive to continually find the best ways to educate.
For Rozélia's detailed article, as well as others on the topic of Designing the Future of Learning, you can Learn More_ via the EDGE Journal.
EDGE Education is a holistic EdTech company focused on building quality courseware for the 21st-century learner. Our EDGE Learning Ecosystem is designed to drive student success through high-level engagement by means of our interactive, multimedia-rich Digital CourseBooks.
Learn More_ at www.EDGEeducation.com