ICB Curriculum Statements
ICB Business Management Programme
ICB ADDITIONAL INFORMATION_
The minimum system requirements for the software on the USBs are:
Windows Vista or later.
Internet Explorer 9 or later.
Windows XP (and older) and Mac are not supported.
The USB is not showing up on my computer when I plug it in.
Have you plugged it in correctly? The black side should be facing up. Please refer to the instructions printed on the USB.
The USB shows up completely empty.
Try plugging it into a different USB port.
Try plugging it into a different computer.
The USB asks me to format it.
Try plugging it into a different USB port.
Try plugging it into a different computer
The USB shows up but when I click on the EDGE_ICB.exe file I just get the spinning circle.
Try plugging it into a different USB port.
Try plugging it into a different computer.
I get the following error when trying to access the EDGE_ICB.exe file:
Check that you do have permissions to run the file. You may not have permissions if you're using a computer for which you do not have administrator rights and/or have restricted access to using third-party applications, e.g. if you're using a computer at work. In this case, please contact your IT department for assistance.
Try plugging it into a different USB port.
Try plugging it into a different computer.
My USB came with a code. What is this code for?
This is a coupon code that allows you to access all the information that is on your USB online. Once you redeem the code, you can access the information from any computer, smartphone or tablet. Please visit icb-online-learning http://edge-hta.edgelearningmedia.com/edge/ to redeem your code.
The USB worked fine the first time I tried it, but the second time I received the following error message:
This is caused by a virus on your computer. Please scan for viruses and ensure they are removed. Unfortunately, there is no way to recover the infected data from your USB at this time.
The software works, but when I open a pdf it just shows a grey/blank screen.
Try plugging it into a different computer
When I try running the EDGE_ICB.exe file I get this error: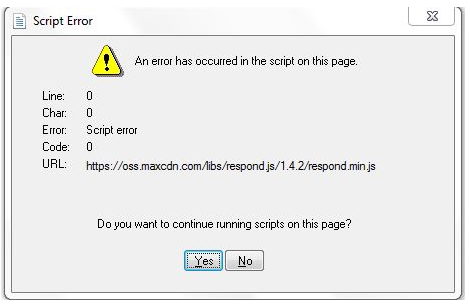 This error is caused by an older version of Internet Explorer. You need at least Internet Explorer 9 for the software to work. Please download it here: download-ie
The USB works, but most of the videos are locked.
This means that you have the Standard version of the USB. Please click on the lock icon or the Upgrade to Pro button for instructions on how to upgrade to the Pro version.
The USB works, but when I try opening up any document it shows blank like this: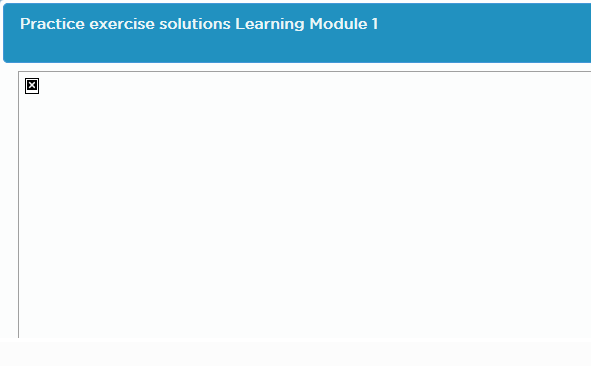 The problem you're having is likely caused by a missing or inactive plugin for adobe acrobat. There are a few things you can try:
Ensure that Adobe Acrobat Reader is installed on your computer.
Open Internet Explorer, click on the settings cog in the top right corner and select Manage Add-ons.
If you've tried everything suggested in this troubleshooting guide, and are still having trouble getting your USB to work, please email us techsupport@edgeeducation.com with a screenshot of the error, if possible.
Does an ICB learner need to study through a training provider?
Yes. The benefits of studying through a registered training provider are numerous. It is always recommended to find out whether a training provider has been accredited. Visit www.umalusi.org.za to find out whether or not the particular provider has been properly accredited.
The purpose of a training provider is to assist you with all the 'red tape' and quality assurance that forms part of certification and accreditation. The training provider give you the support you need – providing learning media, facilitators, and e-mail or telephonic support.
The training provider also ensures that your details are loaded on the National Learner Record Database (NLRD), where prospective employers can download information about the unit standard credits you have earned.
Can ICB and IBS books be used for other programmes?
Yes. The ICB and IBS books have been created to cover the applicable outcomes of the ICB and IBS qualifications, but they can be used for any other courses.
How important are the Revision Questions for my studies?
The Revision Questions are very important for your assessment preparation. Remember, however, that they are sample questions only; there may be additional questions asked by the assessing institution.
Do all training providers need to buy Study & Solutions Kits and Workbooks?
Yes. All of the solutions to the various exercises, activities and integration tasks, as well as Revision Questions and self-assessments, formative assessments and detailed study plans are included in the Study and Solutions Kits and are thus necessary for study.
What is a Study & Solutions Kit?
A Study & Solutions Kit contains Revision Questions and their solutions, as well as the solutions to the questions in your textbook.
The kit comprises an online subscription + USB drive and/or printed guide. These products have been integrated into your ICB curriculum. Your access to the rich content included in your online subscription and/or guide – Concept Videos and Revision Questions (Videos) – will depend on whether you have a Standard subscription or Pro subscription.
What is a Workbook?
A workbook is a blank book that relates directly to your textbook. It contains blank templates in which you can fill in your answers to the exercises in the textbook.
Can I purchase extra Revision Questions?
No. We do not sell any with extra Revision Questions or past exam papers. However, if you have subscribed to the Pro version of the Study & Solutions Kit, you will receive a comprehensive Revision Questions that will prepare you for your exams for your subject.
How can we order books from EDGE?
The only way to order from us is to create an online account. Simply click this link to create an account.
Is there any other method of ordering books?
No. The only way to order your books is to use our online shop, so you will need to have a reliable Internet connection to place your order.