The objectives of this Journal are to:
Contribute to critical dialogues in academic EdTech – the study, innovation and development of pedagogical practices in 21st century education.
Engage academic and non-academic stakeholder communities in dialogues relating to academic EdTech across a range of modalities, including traditional research and scholarship, academic essays, opinion pieces, articles, documentary films, and, the curation of national and international dialogues, blogs and tweets related to academic Edtech and pedagogic identities.
Multiply participation in, and consumption of, dialogues in academic EdTech studies.
Contribute to innovation and transformation in curriculum design, the provision of teaching and learning and related academic EdTech practices.
Test the viability of interdisciplinary and digital knowledge production and content reproduction practices that intentionally operate across traditional disciplinary boundaries and through a range of digital modes and modalities.
The vision is therefore to engender broader public and academic dialogues in pedagogical innovation by providing an accessible digital platform; to innovate, re-imagine and transform teaching and learning through a range of research practices, active recontextualisations of existing work in the field, curated contents and shared resources.
The Editorial Board of our Journal is:
Mr. Janse Maritz (MCom, PHeD) – board chairman
Dr. Andrew Hibling (BCom, MBChB, MPhil)
Dr. Amy Duncan (PhD)
Mrs. Catherine Robb (BSocSc, PGCE)
Ms. Feziwe Langbooi (BCom, ACIFRSQ)
Ms. Katherine Fourie (BPsych)
Mrs. Marilette Pretorius (PGCE, MA)
Ms. Nadia Ellis (BA (Hons))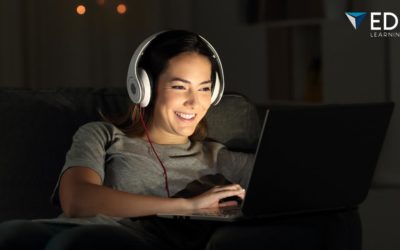 When it comes to pedagogical theory, the relationship between emotion and learning is often neglected – or, at the very least, underestimated. However, with an increasing shift toward using eLearning resources in education, it may be useful to revisit this...
read more