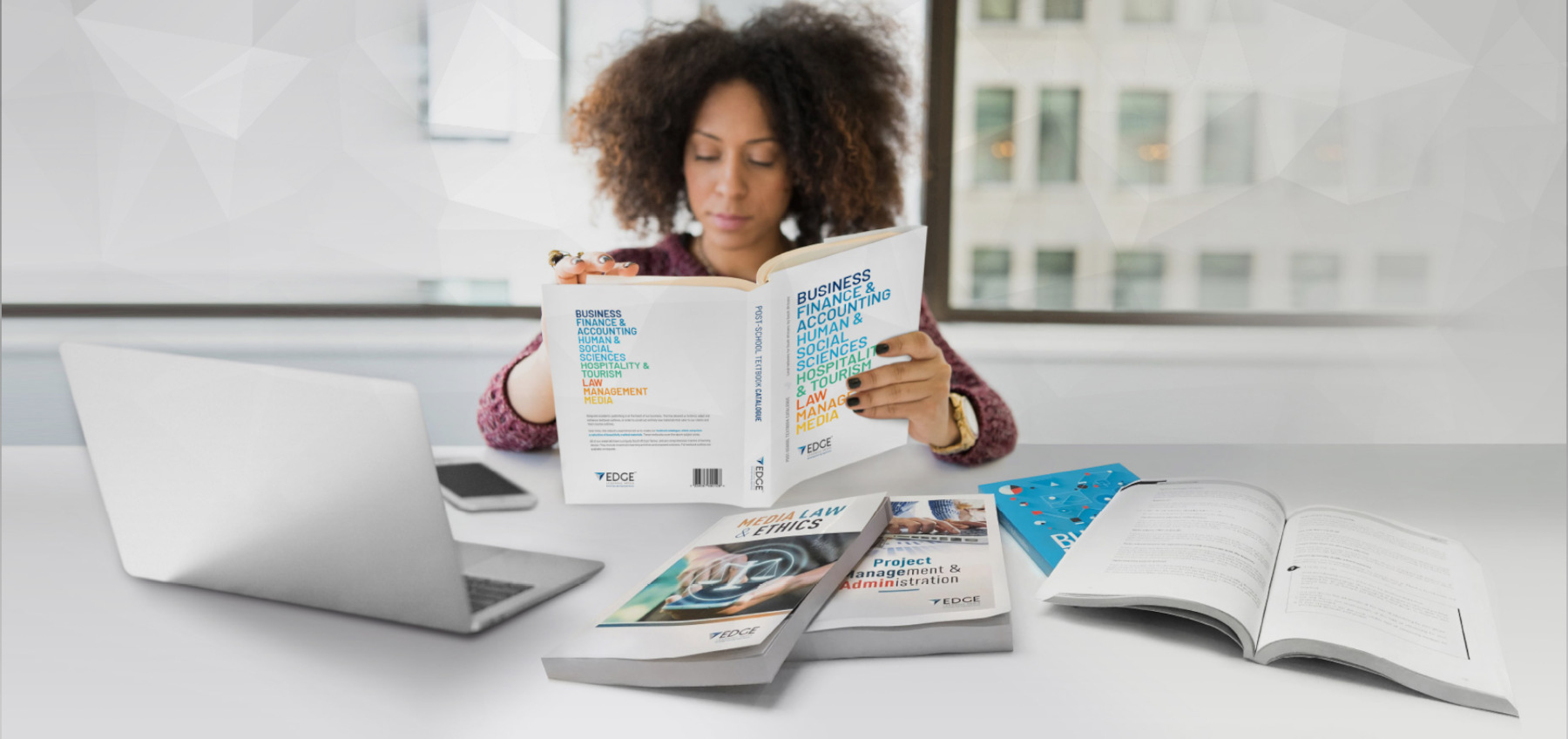 Bespoke academic publishing is our genesis. Over time, this industry experience has enabled us to blend, adapt and enhance textbook outlines to create a selection of local and accessible content for our Catalogue. These textbooks cover the following subject areas, among others:
HUMAN AND SOCIAL SCIENCES
All of our textbooks have a uniquely South African flavour, and are accessible by design. They include meaningful learning activities and proposed solutions. Full textbook outlines are available on request.
DOWNLOAD

OUR TEXTBOOK CATALOGUE